Alameda

Table Tennis

Center
A.T.T.C. Table Tennis Training
You may have played ping-pong, but have you played the sport of Table tennis? Table tennis is an Olympic sport and the most popular racket sport on the planet. Table Tennis is also a fun, low impact sport that can be enjoyed year round by those of all ages, sizes and fitness levels.

Come to Alameda TTC and learn to lob, smash, loop, chop and spin the ball by USATT certified coaches. Learn the correct strokes to take your game to the next level.

Alameda Table Tennis Club offers a broad range of table tennis training from beginning level to advance tournament player. Programs include group lessons and clinics, semi-private lessons and private lessons.

While we try to provide current class schedules and information on the website, it can be difficult to discern which classes are suitable. When choosing classes it is best to speak with us in person so that we evaluate your level can help you find the appropriate class. The club number is 510-306-1150.
ATTC Coaching Staff
Coach Dave is a U.S.A.T.T. certified regional coach and holds an ITTF Level 2 coaching certificate. He made the USATT top 20 best win percentage list in 2005 and 2006 and won 2 events at 2006 nationals.

Coach Dave

For more information on Classes call (510) 306-1150 or email info alamedattc.org
Robot Training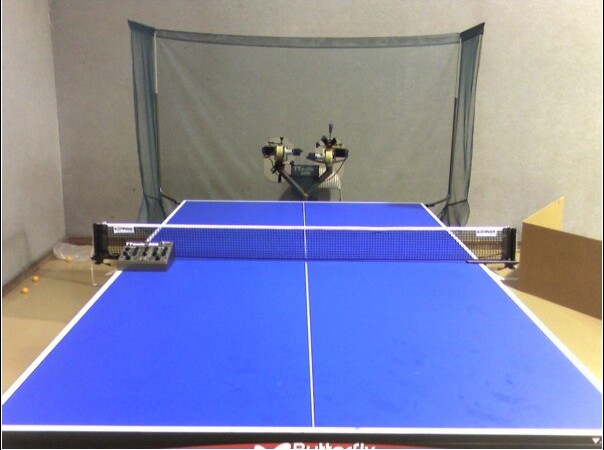 Dual Head TTmatic 500 Robot
Robot Training Rates - $10 per hour, $6 per 30 minutes. Half price for ATTC members. The robot is currently broken. But we have 2 rebound boards.
ATTC Coaching policy
No formal coaching, paid or unpaid, may take place in the facility without prior approval.
ATTC Site hosting provided by: